This Easy Beef Mince Curry Recipe is an associated Indian classic dish created with peas Very kind of like chili with minced meat and beans however here we tend to use beef and frozen peas instead
This simple and easy recipe uses popular
curry powder
and garam masala available in most supermarkets which means you do not need a fully stocked
Indian Pantry.

One of my absolute favorite things as a kid was mincemeat and my mom never failed to create wonderful Indian as well as non-Indian dishes for us such as this beef mince curry.
Beef Mince Curry Pie Recipe
In this same recipe, you can make mince curry pie. In a baking dish bottom layer, add all-beef mince curry and cover up with a puff pastry on top. preheat oven to 180c baking time 12 to 15 min. Serve with ketchup.
Easy Beef Mince Curry Recipe
If you love Indian food and have been to an Indian restaurant you probably saw this dish on the menu often under the name Kheema Mattar Masala. Kheem is mincemeat", 'matter' means green peas" and masala meaning primarily this can be a concoction with peas roasted in Indian spices.
If you want to learn my cooking recipe. clink link below
Cooking Italian for Beginners – Basic Italian Cooking Skills
Easy Beef Mince Curry Recipe
INGREDIENTS:
750g Lean Mutton or Beef, Lamb It's Up to you which type of mince you use. I am using lamb mince.
1 Large Onion Cut Into Slices.
1 Large Potato Cut Into Medium Cubes.
1 cup Green Peas.
1 tbsp Ginger Garlic Paste
1 tbsp Chili Powder.
1 tbsp Coriander Powder.
1 tsp Turmeric Powder.
1 tsp Whole Cumin Seed.
5 Whole Black Pepper Cones.
3 Green Cardimons.
1 Small Stick Cinamon.
1 Cup Fresh Tomatoes Paste.
Salt To Taste.
1 Cup Oil
INSTRUCTIONS
In a cooking pot add 1 cup oil, once the oil is hot add the onion sliced, and saute for 5 min.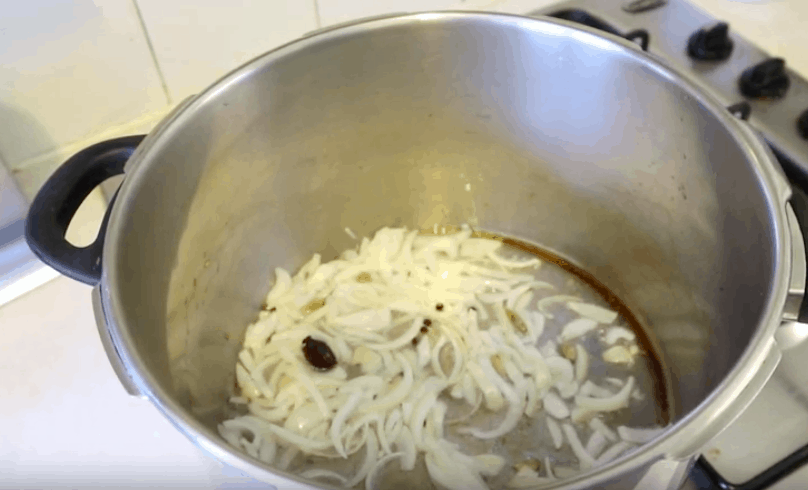 After 5 min add all whole spices ( black pepper cone, cumin seed, green cardamom, cinnamon stick )
2 min fry then add lamb mince, ginger garlic paste, red chili powder, turmeric powder, coriander powder, and salt to taste. saute for 5 min.
Then add tomato paste, and cubes of potatoes and peas mix well, add 1 cup hot water cover-up and cooking time medium flame 12 min.
Ready to eat for bread, naan, tandoori bread, and steamed rice enjoy.
To make this direction authentic would mean to feature all spices on an individual basis. I want to make this recipe accessible to my friends who love Indian food.
so instead of using my Indian spice rack, I chose to use what is most popularly found by everybody in most supermarkets flavorer and Garam Masala.
Now I spoke at length about what I think is the right blend for garam masala, and what you should look for when buying garam masala and I have even given you my recipe for home-baked garam masala spice combined.
Soon I'll provide you with my direction for a home-baked flavorer spice combine.
More Related Post
Summary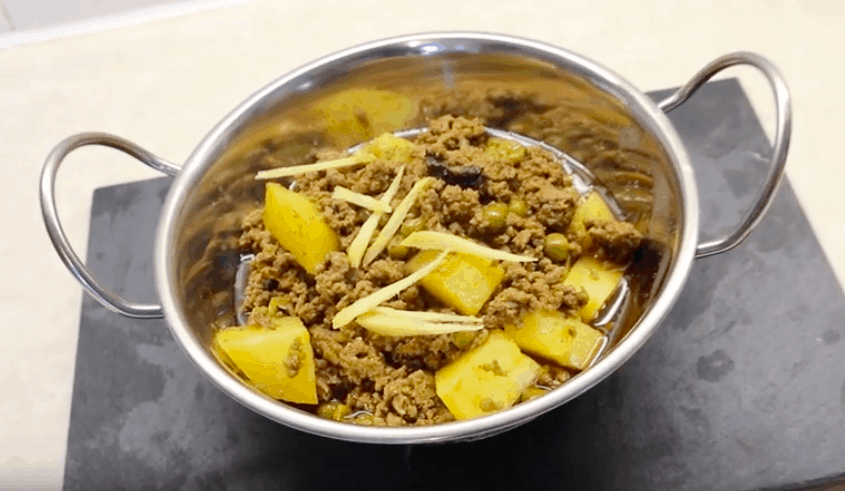 Recipe Name
EASY BEEF MINCE CURRY RECIPE
Benazir's kitchen
Published On
Preparation Time
Cook Time
Total Time