The best Pakistani Lamb Biryani Recipe is the most common variety such as Sindhi, Karachi-style, and Bombay biryani, Kachhi Biryani. this dish possibly is at the top of the list when it comes to the most searched items on the Internet and it makes the grade for a reason.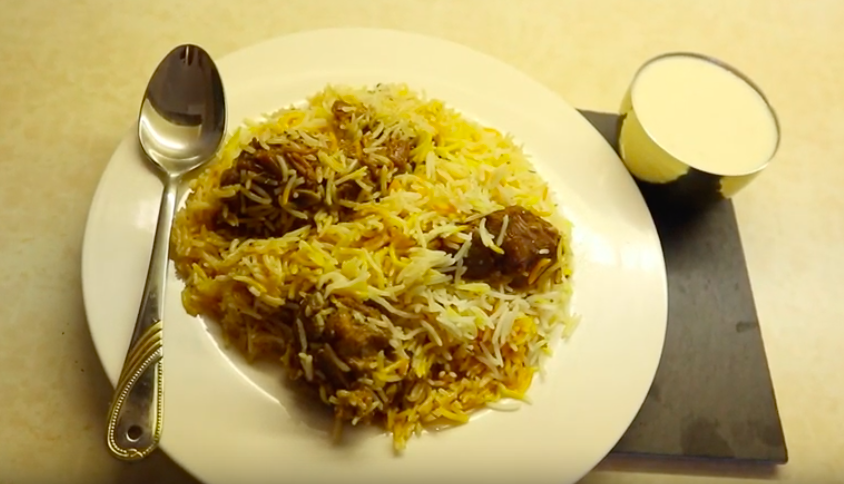 My ( youtube channel Name ) @Benazir cooks official ( Subscribe Please )
Pakistani Lamb Biryani Recipe
INGREDIENTS:
2 KG Lamb Meat Cut Into cubes with bone
1 tbsp Coriander powder
1 tbsp Cumin powder
1 tbsp Cadaman powder
1 tsp Yellow color
1 tbsp garam masala powder
1 tsp Black Cumin Seed
1 1/2 tbsp Red Chili Powder
2 tbsp Ginger Garlic paste
1 cup Yogurt
4 Tomatoes
4 Onions
1 Cup Oil
Salt To Taste
FOR RICE INGREDIENTS
1 1/2 KG Long Grain Basmati Rice, Wash And Soak for 1 Hour
2 TBSP whole spices cloves, cinnamon, star anise, whole cumin seed, salt.
FOR ASSEMBLE
4 Whole Green chili cut pieces
1 cup Mint Leaves
1 Cup Dry Plums
1/2 Cup Oil
1 tsp Green Cadaman Powder
1 tsp Nutmeg and mace powder
1 tbsp Salt
1 Cup Whole Milk add yellow color
INSTRUCTIONS:
In a large bowl add lamb meat, allspice powder, yogurt, and tomato cut into cubes.
salt, ginger garlic paste, mix well all together and marinate for 1 hour.
I am using a pressure cooker add oil, and slice the onion, fry until golden brown, then add marinated the lamb, add 1 cup hot water, cook until the meat
tender soft, keep it aside.

Meanwhile, In a large pot add water, become once boiled add all whole spices
cloves, cinnamon, star anise, whole cumin seed, and salt. When a become boil water adds all rice and cooks 3/4 rice done, then strain all water.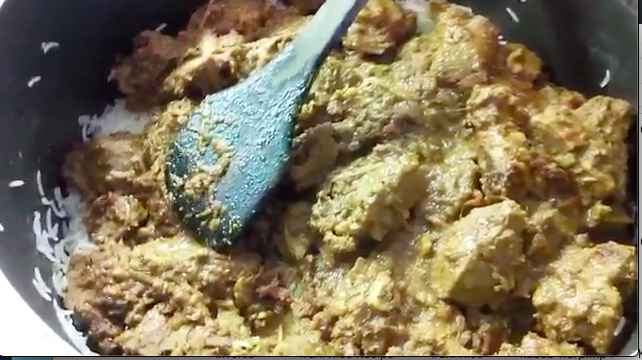 FOR ASSEMBLE:
In a large pot add half the rice spread all over in a pot, then add all the cooked meat spread all over the top rice, add all green chili, dry plum, cardamom
powder, nutmeg, and mace powder, then again add the remaining rice.
Add half a cup of oil and whole milk with color over the top and close the lid.
Simmer time 30 min.

After 30 min ready to eat Pakistani lamb biryani.
Serve hot with fresh salad, yogurt raita
Learn More Related Post Link Below

Hyderabadi Dum Biryani
or Hyderabadi Dum Ka Biryani traces its roots back to what is referred to as Nizami food.
Hyderabadi biryani is made from raw meat and cooked with rice slow flame. you can choose chicken or lamb, make both recipes tasty. serve with bagara baingan.
Hyderabadi culinary art takes pride in place in Southern or South Central Bharat.
Biryani was arguably the confluence of Persian invaders,
Muslim rule and Moghul infiltration of Deccani cuisine brought to the sub-continent as a result of wars, Inter-marrying and sheer love of good food.
Thanks to the Moghlai foodies, Biryani now is a household name and didn't remain a secret of the Nizami kitchen Biryani can be made in two distinct ways and if you confer with an authority of Indian food

When did the guy ask you what quiet Biryani one prefers? You walk into deep territory my friend – Kachhi Gosht ki Biryani and Pakistani Biryani?
Both types of Biryani have awesome taste, and different spices used, make for real
taste of Pakistani lamb biryani, today I am making the best lamb biryani, easy
to make a home, it is my own best recipe.
Print Recipe
Best Pakistani Lamb Biryani Recipe
Pakistani Lamb Biryani Recipe is easy to cook and tasty recipe.
Ingredients
2

KG

Lamb Meat Cut Into cube with bone

1

tbsp

Coriander powder

1

tbsp

Cumin powder

1

tbsp

Cadaman powder

1

tsp

Yellow color

1

tbsp

garam Masala powder

1

tsp

Black Cumin Seed

1 1/2

tbsp

Red Chili Powder

2

tbsp

Ginger Garlic paste

1

Cup

Yogurt

4

Tomatos

4

Onions

1

Cup

Oil

Salt To Taste

FOR RICE

1 1/2

KG

Long Grain Basmati Rice

, Wash And Soak 1 Hour

2

TBSP

whole spices cloves

, cinnamon, star anise, whole cumin seed, salt.

FOR ASSEMBLE

4

Whole Green chili cut pieces

1

Cup

Mint Leaves

1

Cup

Dry Plums

1/2

Cup

Oil

1

tsp

Green Cadaman Powder

1

tsp

Nutmeg and mace powder

1

tbsp

Salt

1

Cup

Whole Milk add yellow color
Instructions
In a large bowl add lamb meat, allspice powder, yogurt, tomato cut into cube.salt, ginger garlic paste, mix well all together and marinate 1 hour. I am using pressure cooker  add oil, and slice the onion, fry until golden brown, then add marinated the lamb, add 1 cup hot water, cook until meattender soft, keep it side.Meanwhile, In a large pot add water, become once boil add all whole spicescloves, cinnamon, star anise, whole cumin seed, salt.

When a become boil water adds all rice and cooks 3/4 rice done, then strain all water.

FOR ASSEMBLE 

In a large pot add half rice spread all over in a pot, then add all cooked meat spread all over the top rice, add all green chili, dry plum, cardamompowder, nutmeg, mace powder, then again add the remaining rice.Add half cup oil and whole milk with color over the top close the lid.Simmer time 30 min.After 30 min ready to eat Pakistani lamb biryani.Serve hot with fresh salad, yogurt raita 
My ( youtube channel Name ) @Benazir cooks official ( Subscribe Please )
More Related Post Link Below
Summary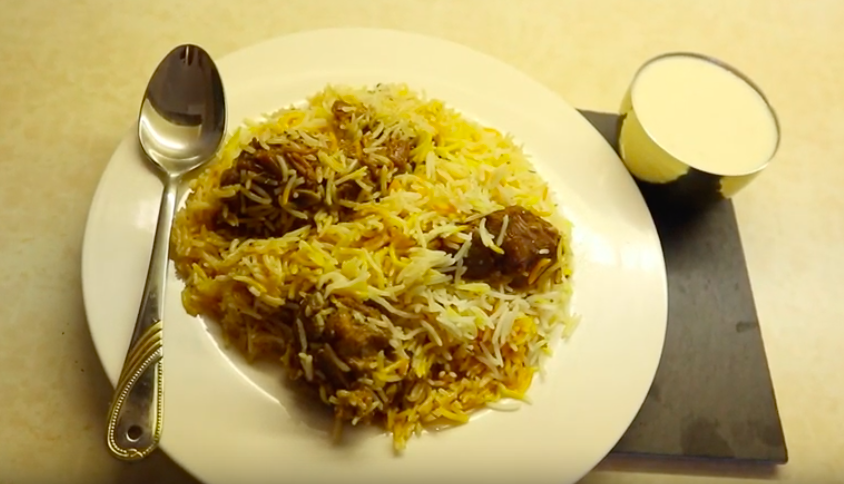 Reviewer
Review Date
Reviewed Item
Best Pakistani Lamb Biryani Recipe
Author Rating
Recipe Name
Best Pakistani Lamb Biryani Recipe